The Sunday Post
is a weekly meme hosted by
Kimba the Caffeinated Book Reviewer
~ It's a chance to share news ~ A post to recap the past week on your blog, showcase books and things we have received and share new about what is coming up on our blog for the week ahead.
So I got one blog visiting day in. I was hoping for two but that didn't happen. I'll work at it this week to get two days in. Sorry if I didn't make it to your blog! I'll try to get caught up this week.

As for Kiddo... He did get his botox shot on Friday. We weren't sure if it could be scheduled that fast but it worked out and the doctor was in town. The procedure is quick but they still put him to sleep to do it, so his muscles didn't tense at the tiny needle and kick the doctor. Of course it's still a long day at the hospital as there was an emergency that came in and they needed the OR for them. But Kiddo was a hoot in recovery. He just kept talking on and on about anything and everything. I think he even repeated several things too. lol. One thing the nurses all remembered, even those in OR when they woke him, was he kept thanking everyone. He felt they all were really nice and worked with him.

Now, here's hoping that will calm the hamstring for Kiddo and he can keep sailing with therapy to get his leg straight. I know they really worked his hamstring at Saturday's therapy and it started to tighten up, we think the botox hadn't 100% settled in yet even though it's working already.

I did get one book read. Actually read! I have struggled with reading books because of time restraints these days so it feels like a major accomplishment with finishing a book. Audio is much easier for me to get through these days as I listen while at work. Woot woot!


Goal: Workout in any form of exercise (or on Wii Fit) 2x's a week. (to feel better and hope to drop a few pants sizes)
How did I do last week... I only got to the gym 3 days last week, Sunday, Tuesday, and Thursday.


What's Happening in Books:
I'll start a new book next week.
Current Audiobook:
I'll start a new audio book next week.
Current Podcast Book Listen:
Nothing
Only Ever You
by Rebecca Drake
Audiobooks from Audible:
World's Edge
by Ryan Kirk
Devious Minds
by Colleen Helme
Finished Podcast Book Listen:
Nothing
Last Week on the Blog:
Cover Reveals:
(click titles to go to post & learn more)
Posts:
Around the Internet...
Reviews:
Mama Bitchstress Reviews:
GIVEAWAYS:
This Week to Come on the Blog:
I've decided to do three reviews a week for a few weeks, just to try to get caught up with what I have to share with you all. Hope you stop by to check them all out! :)
The Long Way Down
World's Edge
~~~~~~~~~~
Received Last Weeks:
Review & Review Consideration:
Audio Books Requested for Review: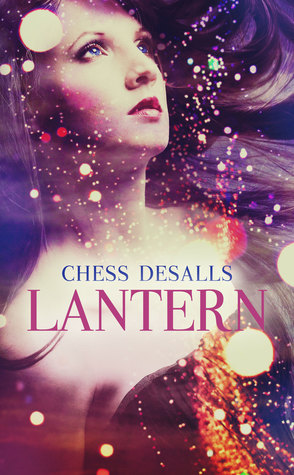 Lantern by Chess Desalls
PICK UP AT AMAZON
Goodreads Synopsis:
Five days before Halloween, all sixteen-year-old Tori has on her mind is vacationing with her family and scoring lots of candy. Her grandmother's estate, with its Gothic spires and trails that lead out to the woods, holds an unexpected secret: a lantern that lights up for Tori and nobody else. Certain that it's a ghost or a prank, she investigates further and discovers a mysterious life that shines in the darkness.
Fairy, Texas by Margo Bond Collins
PICK UP AT AMAZON
Goodreads Synopsis:
Fairy, Texas. A small town like any other.
Laney Harris didn't want to live there. When her mother remarried and moved them to a town where a date meant hanging out at the Sonic, Laney figured that "boring" would have a whole new meaning. A new stepsister who despised her and a high school where she was the only topic of gossip were bad enough. But when she met the school counselor (and his terminal bad breath), she grew suspicious. Especially since he had wings that only she could see. And then there were Josh and Mason, two gorgeous glimmering-eyed classmates whose interest in her might not be for the reasons she hoped. Not to mention that dead guy she nearly tripped over in gym class.
She was right. Boring took on an entirely new dimension in Fairy, Texas.
Witch Song by Amber Argyle
PICK UP AT AMAZON
Goodreads Synopsis:
The world is changing.

For thousands of years, witch song has controlled everything from the winds to the shifting of the seasons. But not anymore. All the Witches are gone, taken captive by the dark Witch, Espen.

As the last echoes of witch song fade, Espen grows stronger as winter and summer come within the space of a day. Now she's coming for the one she missed—a shy, untrained girl of fifteen named Brusenna.

Somehow, Brusenna has to succeed where every other Witch has failed. Find Espen. Fight her. Defeat her.

Or there won't be anything left to save.
Purchased/Winnings/Gifts:
Book:
Audio:
Free Ebooks:
(On my Kindle App)
Links to books under title. They may or may not be free at this time.
Demons and Djinns - 9 Complete Novels
PICK UP AT AMAZON
Goodreads Synopsis:
SPECIAL 13-BOOK, LIMITED-EDITION BUNDLE!
Immerse yourself in thirteen enthralling fantasy worlds by
NYT and USA Today bestselling authors.
Demons, djinn, and bad boys of other worlds ignite this set of action-packed urban fantasy and steamy paranormal romance. Thirteen heart-stopping stories with fierce and feisty heroines, diabolic intrigue, romance, adventure, danger, and mystery … Passionate heroes, magic and mayhem abound. Ignite your imagination and your heart, download this collection before it's gone!
Chosen ~ Christine Pope
When a fatal fever nearly wipes out the entire world's population, the survivors of what became known as "the Dying" believe the worst is in the past. Little do they know….
Three Wishes ~ Debra Dunbar
A malevolent djinn, a cyber-crime, an angel with a mission, and a demon who just wants to have fun. Be careful what you wish for.
Marked by Temptation ~ Deanna Chase
When sex witch Mati Ballintine meets the sexy Vaughn Paxton, their hot one-night stand changes his life forever and threatens hers.
Jinn's Wish ~ Marie Hall
Paz and Jinni only wanted one thing in life. To find their soulmate. Too bad they found each other on a doomed flight across the Atlantic. Trapped in magically induced coma, there's only one way for them to return to the land of the living, and that's to trust in a love that defies all logic and reason before the final grain of sand drops and they lose each other forever.
Sacrifice Me: the Complete First Season ~ Sarra Cannon
On her twenty-first birthday, Franki Smith receives a dozen black roses and an invitation to a mysterious nightclub. The dark gift leads Franki to the doorway of a strange and glamorous new world, where forbidden romance and dangerous truths await.
I Bring the Fire Part One (A Loki Story) ~ C. Gockel
Amy Lewis is being pursued by a very bad wolf. Can Loki, God of Mischief and Chaos, save her…or even save himself?
Secrets ~ Liz Schulte
While Olivia Martin observed life through her camera, a world of demons, angels, jinn, and guardians watched her, waited for her to change everything.
A Spirited Manor ~ Kate Danley
A séance unleashes something sinister in this gothic penny dreadful. Will widow Clara O'Hare and dashing medium Wesley Lowenherz be able to stop it?
Xoe ~ Sara C. Roethle
Fighting to save her best friend from a psychotic werewolf, Xoe has to make peace with her unique heritage...and resist an alluring vampire.
The Noru ~ Lola StVil
A half demon/half angel with a dark past abandons the angel world. When the only girl he has ever loved is hunted by a relentless, powerful new evil, he is forced to return.
Stronger Than Magic ~ Melinda VanLone
Tarian Xannon fights demons like the rest of us. This time, the demon just happens to be real.
Beyond the Veil ~ Pippa DaCosta
Muse must decide whether to trust a Prince of Hell, or the assassin sent to kill her. Little do they know, she's more dangerous than both.
Death's Hand ~ SM Reine
Elise Kavanagh doesn't want to hunt demons anymore. But when the daughter of a coven member has been possessed, Elise is the only one who can help…and there may be more to this possession than just one witch's life.
Dead Town Angel by Raquel Lyon
PICK UP AT AMAZON
Goodreads Synopsis:
Sophie is trapped: trapped in a town with no future, trapped in a life that's already written. There's only one way she can escape, and she's worked hard to ensure that it happens.
Sam is waiting: waiting to take his place in the world, waiting for a chance to shine. Until then, he has one mission: protect the girl.
But in a town filled with trouble, one weekend could ruin everything.
Dead town Angel is a short story, novelette, prequel to the Foxblood young adult fantasy series, and is approximately 11,000 words.
Contains mild sexual content that may not be suitable for readers under 15.
A Brush with the Moon by Raquel Lyon
PICK UP AT AMAZON
Goodreads Synopsis:
Sophie's finally happy. Away from home & back with her best friend, she's doing the one thing in the world she loves, art. Life's perfect, or is it? Something's strange about her new home. People are dying; an old house pulls her towards its doors. Sophie's changing too; is it the recent fox bite? All becomes clear when she meets the seductive Sebastian and learns his family's secret.
Tale of Two Colonies by Aurora Springer
PICK UP AT AMAZON
Goodreads Synopsis:
A science fiction romance set in a future with interstellar travel. The heroine, Lily White, is a highly skilled member of the team selected to search for the lost colony on planet Delta. She is called Tiger Lily, and has never found her match in a man. The hero, Conley, is a grim warrior with a tortured past, who longs to escape the confines of the isolated valley on Delta. Why is he reluctant to speak of the people living in the valley? Their lives will intersect, as Lily finds romance while searching for the lost colony amid the myriad of dangers posed by the native life. Who are the real rulers of the lost colony: the hostile princesses or the unknown native inhabitants? Will the team succeed in their mission to locate the original colonizers and establish a new colony, or will they depart ingloriously for Terra?
(On my Nook)
Free Audio Books/Stories:
~~~~~~~~~~
Soulless
by Skyla Dawn Cameron
The Sentinel
by Chris Lester
The Muse
by Chris Lester
Metamor City: Making the Cut
by Chris Lester
Metamor City: Whispers in the Wood
by Chris Lester
Danube Waves
by Katharina Bordet
Age of Myth
by Michael J. Sullivan
Lex Talionis
by Starla Huchton
Spark

by Starla Huchton
House of Grey 6
by Collin Earl
Heir to Kale
by K.L. Bone
Tales from the Archives Vol 4 #5 - Old Sinner's Bones
The Death of Dulgath
by Michael J. Sullivan
The Long Way Down
by Craig Schaefer
World's Edge
by Ryan Kirk
Devious Minds
by Colleen Helme
Only Ever You
by Rebecca Drake