The Sunday Post
is a weekly meme hosted by
Kimba the Caffeinated Book Reviewer
~ It's a chance to share news ~ A post to recap the past week on your blog, showcase books and things we have received and share new about what is coming up on our blog for the week ahead.
Another week passed. I did get blog visiting in twice this week. I didn't get to everyone I wanted to visit though. *sigh* I'm trying. I really am.

Kiddo is still doing to therapy three days a week. He's got so much going on with school and the weather finally changing. He's wanting to be outside, but he still needs to do specific exercises and that brace to keep his leg straight and now bending too. We are also taking him to a college tour on Saturday coming. Yes, we are getting to that point with Kiddo. Thinking of college. Ugh.
Goal: Workout in any form of exercise (or on Wii Fit) 2x's a week. (to feel better and hope to drop a few pants sizes)
How did I do last week... I did got to the gym 3 days last week, Sunday, Tuesday, and Thursday. My usual. With working on lifting equipment then the elliptical for 30 mins.


What's Happening in Books:
I'll start a new book next week.
Current Audiobook:
Silicon Dawn
by William Massa
Current Podcast Book Listen:
Nothing
No new books started yet.
Audiobooks from Audible:
Witch Song
by Amber Argyle
Fairy, Texas
by Margo Bond Collins
Finished Podcast Book Listen:
Nothing
Last Week on the Blog:
Cover Reveals:
(click titles to go to post & learn more)
Posts:
Around the Internet...
Reviews:
Mama Bitchstress Reviews:
GIVEAWAYS:
This Week to Come on the Blog:
I've decided to do three reviews a week for a few weeks, just to try to get caught up with what I have to share with you all. Hope you stop by to check them all out! :)
Devious Minds
Only Ever You
~~~~~~~~~~
Received Last Weeks:
Review & Review Consideration:
Audio Books Requested for Review:
Waking Up Dead by Margo Bond Collins
PICK UP AT AMAZON
Goodreads Synopsis:
When Dallas resident Callie Taylor died young, she expected to go to Heaven, or maybe Hell. Instead, she met her fate early thanks to a creep with a knife and a mommy complex. Now she's witnessed another murder, and she's not about to let this one go. She's determined to help solve it before an innocent man goes to prison. And to answer the biggest question of all: why the hell did she wake up in Alabama?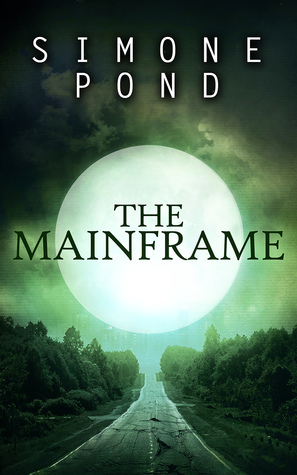 The Mainframe by Simone Pond
PICK UP AT AMAZON
Goodreads Synopsis:
A dystopian book series about love and the fight for freedom -- Book 3.

The hunt for Morray continues. Book three picks up seventeen years after the disappearance of former city center leader, Chief Morray. There has been peace among the West Coast regions, but in Ojai Village there is very little peace between Ava and her sixteen-year old daughter Grace. Both have different ideas about what it takes to maintain independence. Grace comes across some digital footprints inside the mainframe, convincing Ava that Morray is back to seek revenge and reclaim control. When Ava goes missing, Grace assembles a motley crew of cadets to go on a search and rescue mission to save her mother and take down Morray. Grace soon learns that independence comes at a price.
Transition by S.A. Salidas
PICK UP AT AMAZON
Goodreads Synopsis:
Peace is just a breath between battles for Mira. Hardened by slavery and war, she longs for the simpler life, knowing that it might never be hers to enjoy. There is always another battle waiting to be fought, another foe on the horizon. Peace between humans, vampires, and otherkin may be nothing more than a dream, but Mira holds out hope.
It is during this brief respite that Mira is gifted one of her greatest weapons. Though it brings with it memories of a time when she was not so jaded, it also comes with a reminder of terrible pain and loss. Awakening deeply hidden emotions within her, if Mira can use this to her advantage, she'll have a new ally in the next battle to come.
Purchased/Winnings/Gifts:
Book:
Audio:
Free Ebooks:
(On my Kindle App)
Links to books under title. They may or may not be free at this time.
Castles in Ireland - A Traveller's Guide by Gary McKraken
PICK UP AT AMAZON
Goodreads Synopsis:
Castles in Ireland – A Travellers' Guide
Read about twenty top castles in Ireland
Ever since I was a child I have been fascinated by castles. Their history, the part they have played in the development of history through the centuries, the magnificent architecture and feats of ancient engineering and construction. Not only that, castles are great places to visit for a day trip to learn more about them and see the spectacle.
So I have written this book – Castles in Ireland, A Travellers' Guide to give you a look at twenty of my personal favourite castles so you can learn about them and perhaps take a few in whether you live in Ireland and looking for interesting places to visit or perhaps on holiday in Ireland from abroad and would like to see some proper Irish history.
Download your copy to your PC, Mac, Smartphone, Tablet or Kindle device today.
Some of the castles featured are listed below though twenty are included in my book. Whether you are planning on a visit to Ireland or just have an interest in Irish history then you should enjoy Castles in Ireland – a Travellers' Guide.
Here Are Just Some of the Irish Castles You Will Read About Inside...
Dublin Castle
Donegal Castle
Kilkenny Castle
Cahir Castle
King John's Castle
Trim Castle
And another fourteen more Irish Castles.......
A twenty castle tour in around 11,000 words. A brief history of each, a photograph, main features, opening times, other things to see in the area. I have included links to rail and bus operators also to help with planning your visits.
Download your copy today!
You can be reading your copy of Castles in Ireland – A Travellers' Guide within minutes by purchasing today.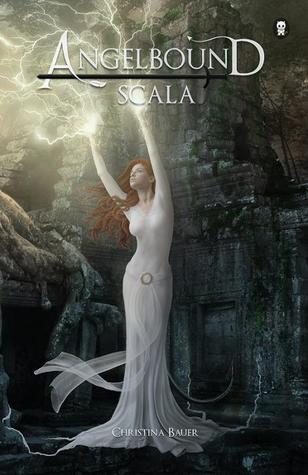 Scala by Christina Bauer
PICK UP AT AMAZON
Goodreads Synopsis:
Nineteen-year-old Myla Lewis has transformed into Great Scala, the only being with the power to move souls out of Purgatory and into Heaven or Hell. Trouble is, a magical object called Lucifer's Orb is limiting Myla's abilities. If she tries to move a soul, the Orb's forcing her to send that spirit straight to Hell.
So, what's a girl to do? Send innocents to the fiery down-under?
No way. Myla's gone on a supernatural strike. No souls go anywhere until the Orb's history. It's the right thing to do, but Purgatory's Soul Storage buildings are turning into time bombs. No spirits are moving out, while millions keep coming in. Myla's determined to find the Orb and send the innocent to Heaven, but she's running out of time. Soon, the containment fields will burst, releasing a mob of homicidal ghosts.
With Soul Storage ready to explode, Myla's got enough on her plate without her old enemy, Lady Adair, causing problems. Adair is launching an ingenious campaign to take away everything that Myla holds dear, including Myla's Angelbound love, Prince Lincoln.
Between their clever ideas and toe-curling kisses, Myla and Lincoln are fighting back. But will they beat the clock or lose everything to Adair's devious schemes?
***A 52K-Word Novella***
(On my Nook)
Free Audio Books/Stories:
~~~~~~~~~~
Soulless
by Skyla Dawn Cameron
The Sentinel
by Chris Lester
The Muse
by Chris Lester
Metamor City: Making the Cut
by Chris Lester
Metamor City: Whispers in the Wood
by Chris Lester
Danube Waves
by Katharina Bordet
Age of Myth
by Michael J. Sullivan
Lex Talionis
by Starla Huchton
Spark

by Starla Huchton
Heir to Kale
by K.L. Bone
Tales from the Archives Vol 4 #5 - Old Sinner's Bones
The Death of Dulgath
by Michael J. Sullivan
Devious Minds
by Colleen Helme
Only Ever You
by Rebecca Drake
Witch Song
by Amber Argyle
Fairy, Texas
by Margo Bond Collins