The Sunday Post
is a weekly meme hosted by
Kimba the Caffeinated Book Reviewer
~ It's a chance to share news ~ A post to recap the past week on your blog, showcase books and things we have received and share new about what is coming up on our blog for the week ahead.
Hey! We've made it through another week!

It's been busy around here. I've been trying to get words caught up to the 50k to verify my writing at Camp Nanowrimo today. (I still have some work to do at some point today!) I was really hoping to get this book done by today, but that's not going to happen. I do feel confident that I've made a huge dent in re-writes and will continue through August to get it done. I want it done! But the difficult part is coming up and I'm getting nervous, the ending.

I've been on the go too. Last week was my wedding anniversary. My husband and I have been married for 14 years. We've been together for...18 years though. That's a long time! LOL! So hubby took me out for a very nice dinner Friday night.

Saturday I woke early and went to Confluence SF&F Convention in Pittsburgh. It's a smaller convention, which I'm hoping will grow and grow each year. And I had a wonderful time with great company. My brother went with me and his friend and his girlfriend meet us there. We had a great time watching panels. Oh, and I can not forget about the beer tasting panel. That was so much fun! The people were all great and we laughed so much! It was like sitting at the bar with friends. :D

Today will be go go go as well. Normal life stuff needs done and my grandmothers birthday was on Friday so I have to get to see her today.

I guess, no matter how much fun you have, life still catches up with you. *sigh*

Thank you all for the great support on my post about what's going on in life. I really appreciate it!


~~~~~~~~~~~~~~~
Goal: Workout in any form of exercise (or on Wii Fit) 2x's a week. (to feel better and hope to drop a few pants sizes)
How did I do last week... I got 1 day of exercise in last weeks. Oh my back! I've had something wrong with my lower back and couldn't stand straight. So exercise consisted of stretches this week. I did get on the elliptical, which seemed to help too, for 26 minutes.


What's Happening in Books:
Harbinger
by Philippa Ballantine
The Side of Good / The Side of Evil
edited by Danielle Ackley-McPhail
Current Audiobook:
The Case of the Claw
by Keith R.A. DeCandido
Current Podcast Book Listen:
Stonebriar Casefiles: Bad Alchemy
by Laura Nicole Spencer (You can listen for free too!)
Alight
by Scott Sigler (You can listen for free too! One episode, a few chapters, a week!)
Nothing this week.
Audiobooks from Audible:
Esoterrorism
by C.T. Phipps
Finished Podcast Book Listen:
Nothing
Last Week on the Blog:
Cover Reveals:
(click titles to go to post & learn more)
Posts:
Around the Internet...
Reviews:
The Demons We See by Krista D. Ball
"Krista has a masterful touch to her writing. She easily blends fun with serious topics. This story is much more than meets the eye when you start it."
Dead of Night

by M.R. Forbes
"Wow. This world is vast in creatures and beings and magic. There is a system to the Houses that ruled in the magical ways."
Mama Bitchstress Reviews:
GIVEAWAYS:
This Week to Come on the Blog:
I'm back to two reviews a week for a few weeks, until I get caught up with reads and listens. Hope you stop by to check them out! :)
I have 2 reviews and cover releases to come this week.
~~~~~~~~~~
Received Last Weeks:
Review & Review Consideration:
The Obelisk Gate by N.K. Jemisin
PICK UP AT AMAZON
Goodreads Synopsis:
THIS IS THE WAY THE WORLD ENDS... FOR THE LAST TIME.

The season of endings grows darker as civilization fades into the long cold night. Alabaster Tenring – madman, world-crusher, savior – has returned with a mission: to train his successor, Essun, and thus seal the fate of the Stillness forever.

It continues with a lost daughter, found by the enemy.

It continues with the obelisks, and an ancient mystery converging on answers at last.

The Stillness is the wall which stands against the flow of tradition, the spark of hope long buried under the thickening ashfall. And it will not be broken.
Audio Books Requested for Review:
Purchased/Winnings/Gifts:
Book:
Once Upon a Curse: 17 Dark Faerie Tales (anthology)
PICK UP AT AMAZON
Goodreads Synopsis:
Seventeen magical stories from
NY Times
and
USA Today
bestsellers and award-winning authors that will entice you to the darker side of faerie tales. More Grimm than Disney, in this collection you'll find twists on Snow White, Hansel & Gretel, Rumplestilstskin, The Snow Queen, Cinderella, The Pied Piper, Alice in Wonderland, and Red Riding Hood, plus new tales paying homage to the old traditions.
Shadows cannot exist without light, however, and you'll find enough happily-ever-afters to lift your spirits in this anthology full of adventure, dark powers, and ultimately the enduring power of true love.
YARROW, STURDY AND BRIGHT by Devon Monk –
Sweet music cannot hide a wicked heart…
FAE HORSE by Anthea Sharp –
Faerie bargains can grant any desire, but be careful what you wish for.
THE QUEEN OF FROST AND DARKNESS by Christine Pope -
Her heart is the only thing colder than a Russian winter….
BONES by Yasmine Galenorn -
Sometimes, your most cherished dream can turn out to be a nightmare.
MAGIC AFTER MIDNIGHT by C. Gockel –
The Wicked Stepmother is about to meet her match…
DANCE WITH THE DEVIL by Donna Augustine -
When the devil makes a deal with a dancer, he gets more than he bargained for.
NO GIFT OF WORDS by Annie Bellet -
Never steal from a witch...
THE GRIM BROTHER by Audrey Faye –
Not all walks in the wood end well…
BEAUTY INSIDE BEAST by Danielle Monsch -
Happily Ever After ain't guaranteed when Once Upon a Time is here.
FAESCORNED by Jenna Elizabeth Johnson -
The Morrigan, Celtic goddess of war and strife, must relive a painful memory that reminds her of what she can never have.
DRAWN TO THE BRINK by Tara Maya -
Sajiana's job is to hunt down monsters brought alive from paintings. She never expected to meet one so handsome... or to need his help.
THE VARIANCE COURT by Alexia Purdy -
Anna, a struggling college student, discovers a mysterious ring that turns her quiet life chaotic when the ring's magic doesn't do what it's told.
THE MORRIGAN by Phaedra Weldon –
A young man discovers he has leprechaun blood – and is wanted by dark faerie forces.
ALICE by Julia Crane -
A twisted tale of Alice and Wonderland. Facing madness and an ominous prophecy, Alice chooses to follow her heart despite knowing her world is about to change forever.
STILL RED by Sabrina Locke –
When the Hunters come, can there be any escape?
THE FINAL STRAW by Jennifer Blackstream -
To banish a gold-spinning demon, first you must guess his name...
THE UNICORN HUNTER by Alethea Kontis –
Only Snow White knows what really happened in the forest…
Into the Darkness by A.M. Rycroft
PICK UP AT AMAZON
Goodreads Synopsis:
The epic dark fantasy/horror novel that kicked off the Cathell series.

Aeryn, a sell-sword still grieving her father. Theo, a young thief desperate to save her brother. Their worlds collide when Aeryn breaks the centuries-old curse on the Black Caverns and sets in motion a series of dark events.

Buried within the caverns is a fallen god, left seething in the darkness by the old gods for his crimes against the mortal world. The moment the curse is broken, the Harbinger stirs from his fitful slumber. As the Harbinger's twisted influence on the people and the world around them grows, Aeryn and Theo race to stop the Harbinger's rise to power, but it may mean the deaths of one or both of them.

The special edition gives you a unique window into the world of Cathell with never before seen backstories and histories in the bonus content.
The Taming by A.M. Rycroft
PICK UP AT AMAZON
Goodreads Synopsis:
Imps, ale, and intrigue… This dark fantasy tale follows the brash Thystle Moran, sword for hire. Only one job has ever bothered her, one that promised to be easy money, but ended in the death of her friend. Now, an imp with questionable motives says her friend's death was no accident. Thystle seeks retribution as her world spirals out of control. She faces off against her dark past, a betrayal, feelings for a young woman, and the interests of a shadowy group known only as the Immortals. Can Thystle complete her quest for vengeance before someone ends her first?
Audio:
Free Ebooks:
(On my Kindle App)
Links to books under title. They may or may not be free at this time.
Desecration by J.F. Penn
PICK UP AT AMAZON
Goodreads Synopsis:
Death isn't always the end. LONDON. When the body of a young heiress is found within the Royal College of Surgeons, Detective Sergeant Jamie Brooke is assigned to the case. An antique ivory figurine found beside the body is the only lead and she enlists Blake Daniel, a reluctant clairvoyant, to help her discover the message it holds. When personal tragedy strikes, Jamie finds her own life entwining with the morbid fascinations of the anatomists, and she must race against time to stop them claiming another victim. As Jamie and Blake delve into a macabre world of grave robbery, body modification, and the genetic engineering of monsters, they must fight to keep their sanity, and their lives.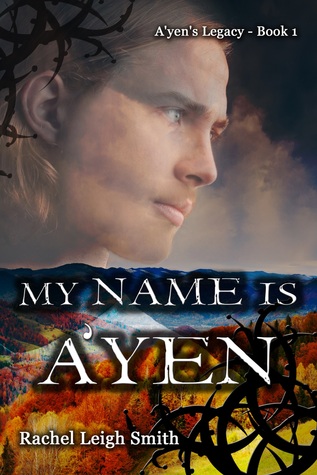 My Name Is A'yen by Rachel Leigh Smith
PICK UP AT AMAZON
Goodreads Synopsis:
They've taken everything from him. Except his name.
The Loks Mé have been slaves for so long, freedom is a distant myth A'yen Mesu no longer believes. A year in holding, because of his master's murder, has sucked the life from him. Archaeologist Farran Hart buys him to protect her on an expedition to the Rim, the last unexplored quadrant.
Farran believes the Loks Mé once lived on the Rim and is determined to prove it. And win A'yen's trust. But she's a breeder's daughter and can't be trusted.
Hidden rooms, information caches and messages from a long-dead king change A'yen's mind about her importance. When she's threatened he offers himself in exchange, and lands on the Breeder's Association's radar. The truth must be told. Even if it costs him his heart.
Dark Fate the Gathering by Matt Howerter
PICK UP AT AMAZON
Goodreads Synopsis:
An arranged marriage.
A lost heir to the dwarven throne.
An ancient undead seeks to manipulate four unlikely heroes.
Princess Sloane is to become a queen. Her marriage will unite the last two human kingdoms of Orundal. As it is not a marriage of choice but of necessity, she struggles with the responsibility laid before her, not knowing that the sacrifice she makes for her homeland will be but the first that she must endure.
Her twin sister, Princess Sacha, has been called from her studies at the Monastery to support Sloane in her time of need. Sacha has begun to learn the ways of the arcane and deals with her own troubles concerning the loss of a family that has been taken from her.
The sisters will not face their fates alone as Erik and Kinsey, steadfast companions, become their guides.
Erik seeks only solace for himself and his adopted son, but soon learns that such a wish is impossible to attain as the events around them unfold.
Kinsey, orphaned at birth, wrestles with his newfound rage not realizing that its cause is tied to his unknown heritage.
A tale of adventure filled with dwarves and elves, men and mages, were-beasts and the undead who clash together in a conflict so vast it will consume them all. These four troubled souls will become champions in the struggle for survival, as dark forces gather to destroy them.
(On my Nook)
Rise of the Mercenary King by S.C. Stokes
PICK UP AT AMAZON
Goodreads Synopsis:
When tragedy threatens to claim the lives of those he holds dear, Tyrion Nelvar finds himself fighting for his very life.
Half-Elf, half-man, all warrior. The young adventurer must bring everything he has to bear if he is to rise above the chaos and conflict that plague the land of Vantacor.
This action packed Novella will keep you on your toes from the first page till the last.
Sanguinary by Margo Bond Collins
PICK UP AT AMAZON
Goodreads Synopsis:
Only fifty years left before vampires rule the world.
When Dallas police detective Cami Davis joined the city's vampire unit, she planned to use the job as a stepping-stone to a better position in the department.
But she didn't know then what she knows now: there's a silent war raging between humans and vampires, and the vampires are winning.
So with the help of a disaffected vampire and an ex-cop addict, Cami is going undercover, determined to solve a series of recent murders, discover a way to overthrow the local Sanguinary government, and, in the process, help win the war for the human race.
But can she maintain her own humanity in the process? Or will Cami find herself, along with the rest of the world, pulled under a darkness she cannot oppose?
Free Audio Books/Stories:
~~~~~~~~~~
Soulless
by Skyla Dawn Cameron
The Sentinel
by Chris Lester
The Muse
by Chris Lester
Metamor City: Making the Cut
by Chris Lester
Metamor City: Whispers in the Wood
by Chris Lester
Age of Myth
by Michael J. Sullivan
Lex Talionis
by Starla Huchton
Spark

by Starla Huchton
Heir to Kale
by K.L. Bone
Tales from the Archives Vol 4 #5 - Old Sinner's Bones
The Death of Dulgath
by Michael J. Sullivan
Solomon's Seal
by Skyla Dawn Cameron
Fast Money
by Colleen Helme
Esoterrorism
by C.T. Phipps