Splash Into Summer is hosted by BookHounds
I haven't joined in one of these in ages. I miss doing them. So, this summer I signed up for two. I'm thrilled to join in a hop that brings amazing books to people.
Why not listen while you are relaxing on the beach or by the pool?
For Splash Into Summer...
I have two (2) audio books up for grab!
These are through Audible, so if you get Audible, you are eligible.
What are the books? Let me share their covers and descriptions with you. If you are curious
they are Urban Fantasy and Fantasy reads.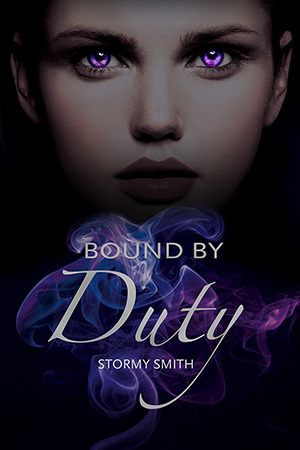 Bound By Duty by Stormy Smith
Amelia grew up in a world of half-truths. She knows she's an Elder but has no idea what that means. Her father reminds her daily that she must maintain control but he refuses to explain why. Even worse, she's betrothed to the prince of the Immortals and she doesn't even know his name.
Finally breaking free to live a few normal years at a community college, the last thing Amelia expects is to find her best friend in a cheeky Southern girl and to fall for a self-assured human who sees her for who she is and not what she'll be.
As she learns more about herself, Amelia realizes the line between love and duty is a thin one. As her power continues to increase exponentially and her questions are slowly answered, Amelia must make the ultimate choice. The question is, will her head or her heart win the battle?
Heir to Kale by K.L. Bone
"Fear to the fearless. Hope to the hopeless. Mercy to those who hate you. Death to those who love you." – Prophesy of the Kalian Twins.

In the land of Kale there lies a delicate balance between the powerful Temples and the rulers from an ancient, royal bloodline. The Temples are ruled through combat, determined by a series of tournaments. Of these tournament champions, sixty are chosen to become Defendants, an elite team charged with protecting the realm from all enemies. Selection to this team is considered the highest of honours and leadership of the team is decided only once every thirteen years.

Princesses Mariana and Ameria, twin daughters of two such champions, are taken as children to separate, yet equally powerful Temples. Through years of rigorous training both are educated in the arts of combat, swordplay, and the ancient traditions of the Temple Gods. Both eventually obtain the rank of Kalian Champions with the expectation of one day serving upon the coveted Defendant Team.

Then, not long after their seventeenth birthday, the childless King declares that one of the sisters must succeed him as the future Queen. As the race for the throne begins, the sister's long standing rivalry intensifies, leading both upon a dangerous path that threatens not only their lives, but the fate of the very kingdom.

Unbeknownst to the twins, this treacherous path to the throne is the elaborate collaboration of an ancient prophecy and two creatures charged by the Gods themselves ensure it comes to pass. As primeval powers awaken, the two sisters must struggle to learn the truth behind the prophesy and search for a way to change their inevitable fate.
~~Both are YA reads but can be listened to by adults as well. I've read/listened to both of these books and loved them. They are both 1st books in their series as well. So start something new this summer!~~
Rules:
These books will be gifted through Audible.
(If you can access Audible, you are eligible as I can send it to you.) Please verify that Audible is available in your country.
*The winner will have 72 hours after announced to respond, or another winner will be picked.
*1 winner will get both books.
Want to find some more amazing reads for the summer? Check out others on the hop!
Powered by Linky Tools
Click here
to enter your link and view this Linky Tools list...